THE INSTITUTE OF INTERNAL AUDITORS MALAYSIA (IIA Malaysia) is a non-profit professional organization dedicated to the advancement and development of the internal audit profession in Malaysia.
IIA Malaysia was established in 1977 as a Chapter of The Institute of Internal Auditors Inc, USA and elevated to the status of a National Institute in 1988 when our membership exceeded the 500 mark. In July 1994, IIA Malaysia was incorporated as a Company Limited by Guarantee and since then, we have grown progressively in size and stature. Today, we serve more than 3000 members in Malaysia.
The Institute maintains its motto "Progress Through Sharing" and shares with our members information on new trends, latest internal audit techniques, regulatory and statutory requirements and the emerging issues affecting the profession.
Established with the objectives to facilitate participation of members and others in the internal audit profession in enhancing their knowledge and expertise.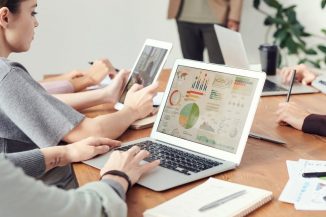 To ensure consistent quality in your audit function and organisation, a Quality Assurance and Improvement Programme is necessary.
MEMBERSHIP
Enables you to share in a collective wisdom of more than 200,000 members over 111 countries and territories. As an individual member of IIA Malaysia, you can enjoy a wide range of membership benefits and services.
PROFESSIONAL DEVELOPMENT
 A centre in providing quality and "value for money" internal audit courses.
CERTIFICATION
Earning a professional credential is a critical step to being distinguished from your peers. IIA Malaysia offers Certified Internal Auditor (CIA) and Certification in Risk Management Assurance (CRMA) to its members. Wherever your journey takes you, there's an IIA credential that moves you faster through your Internal Audit career roadmap.

TECHNICAL & QA SERVICES
To find out more guidance resources in areas such as Governance, Risk Management and Control in establishing an effective Internal Audit Function and Quality Assessment Services.
BOOKSTORE
IIA Malaysia's Bookstore is your one-stop centre for internal audit resources, there are hundreds of titles to choose, including books, training materials, CIA and other exam preparation, interactive programs, and more.

EMPLOYMENT OPPORTUNITIES
If you wish to be part of IIAM's family, you may send your latest resume​ to the following e-mail address: recruitment@iiam.com.my
December 1, 2021
Course Code: KL34 Level: IV Speaker: Mr. Adil Ahmad ...
View Details
December 2, 2021
Course Code: WEB57 Level: II-IV Speaker: Reinushini Chandrasegaram ...
View Details
December 6, 2021
Course Code: KL18 Level: II-IV Speaker: Zohrab Chong ...
View Details
December 6, 2021
Course Code: WEB37 Level: II-III Speaker: Reinushini Chandrasegaram ...
View Details
No event found!
Gallery
Precious moment captured during events organised by IIA Malaysia